What is the "Mark of the Beast"?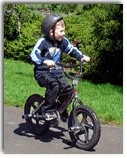 Is it coming soon...
or is it already here?
It is critical to know what taking the "mark of the beast" means.
The cost of our souls is at risk if we receive it. We cannot just put it off as some future event. Taking the mark is no little thing.
The penalty for receiving the mark is recorded at Revelation 14:9,10... Click Here
---
---
---
---